ENERGY CONSERVATION GUIDE
HOME ENERGY CONSERVATION IDEAS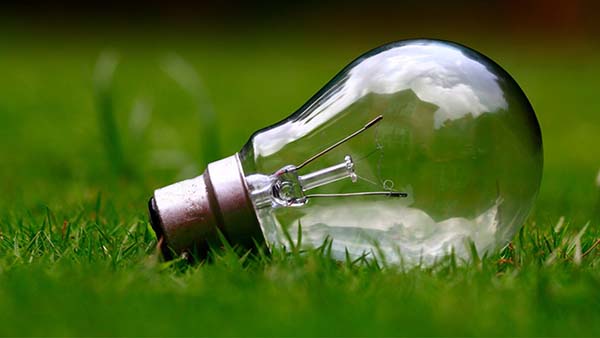 REQUEST A FREE HOME ENERGY ASSESSMENT (HOME ENERGY AUDIT)
Contact your local utility company to see if they perform free energy audits. An energy audit can help identify sources of inefficient energy usage and make recommended suggestions to help conserve energy. The Department of Public Health and Human Services offers a weatherization program along with a free low-income home energy audit. These programs help eligible participants improve the heating efficiency of their homes, and is based on financial eligibility. Contact the Human Resource Development Council in your area for more information and to see if you qualify: https://dphhs.mt.gov/hcsd/energyassistance.
ADJUST YOUR THERMOSTAT OR INSTALL A PROGRAMMABLE ONE
If you are away from your home for predictable periods of time and have a heating source other than a hot water boiler, a programmable thermostat is an ideal way to save energy. You can do the same with a manual thermostat by adjusting the temperatures daily before you leave the house and when you go to sleep at night. Typically, adjusting temperatures by 5–8 degrees (down in winter, up in summer) can help save energy if you're going to be away from home for several hours.
CHANGE YOUR FURNACE FILTER MONTHLY
Dirty filters block air flow, making the furnace work harder. Clean filters help your furnace operate more efficiently.
SEAL UP YOUR HOME
Consider weather stripping and caulking the prime places for outside air to get into your home, which includes gaps around dryer vents, outside faucets, cracks in the foundation, chimneys, windows and doorways. Placing insulation behind outlet covers and switch plates on exterior walls will also cut down on air leaks.
Replacing broken windows and installing storm windows can reduce heat lost compared to single-paned windows by 25-50% in the winter. An alternative is covering windows with plastic to cut down on drafts. The dead air space between the window and the plastic will act as an insulating barrier and trap cold air before it gets into your home.
ADD OR REPLACE INSULATION
Heat rises and leaves your house through the attic, drawing cold air from outside through cracks and gaps in the lower level of your home. Increasing the insulation in your home's attic and crawl space can significantly reduce your energy consumption. Most homes with less than 6-7 inches of insulation may benefit by adding more.
CLOSE ROOMS NOT IN USE
Shut the door and seal vents in non-occupied rooms.
SEAL AND INSULATE DUCTS
Seal the seams and connections of ducts that run through the attic, crawl space, unheated basement, or garage with duct sealant, such as mastic, or metal-backed tape. Then wrap the ducts in insulation to keep them from getting hot in the summer or cold in the winter. Lastly, seal those ducts accessible in the living space of the house.
TURN DOWN YOUR WATER HEATER
Usually more than 10 percent of a home energy bill is for heating water, so turning down the thermostat to accommodate your needs, which is usually closer to 120 degrees rather than the standard 140 degrees, can help you save. An insulated wrap helps keep warmth in the tank. (Often times the installation of a hot water heater wrap is included in a home energy audit.) You'll extend your water heater's life and increase energy efficiency if you drain it annually to remove mineral build up and sediment.
INSTALL WATER SAVING DEVICES
You can reduce hot water usage with flow-restricting showerheads and sink aerators, which most consumers report do not affect water pressure.
MINIMIZE HOT WATER USE AND DON'T OVER DRY
Use the cold water setting when possible for washing laundry and the auto-dry feature on your dryer, or hang clothes to air dry.
FILL APPLIANCES BEFORE USE
Dishwashers, washing machines, and clothes dryers generally account for more than 12 percent of a home's energy bill and will operate with the most energy efficiency when full.
TURN OFF ITEMS NOT IN USE
Turn off any energy consuming item, such as lamps, computers, or TVs, not being used. Activating the "sleep" function on electronic devices is also helpful, which power down the device if not in use after a certain period of time.
LET THE SUN SHINE IN
In the summer, keep window coverings closed to minimize solar heating of the house. In the winter, leave them open to let the sun help keep it warm.
CLOSE THE FIREPLACE
Close the fireplace flue damper when not in use. A glass fireplace door will help stop heat from being lost also.
LANDSCAPE OUTSIDE WITH ENERGY EFFICIENCY IN MIND
Windbreaks can reduce heat loss in the home. Trees that lose their leaves in the fall give protection from the summer sun and permit winter sunlight to reach and warm your home.
INSTALL CFL OR LED LIGHTS
Lighting accounts for 7 percent of most home energy bills. You may want to consider changing your lighting to Compact Fluorescent (CFL) or LED light bulbs
COMPARE ENERGY EFFICIENCY RATINGS AND ANNUAL OPERATING COSTS
A slightly higher initial cost for a new high-efficiency appliance could pay off quickly through energy savings.
REQUEST "BUDGET" OR "BALANCED" BILLING
While not an energy use reduction measure, budget or balanced billing can assist customers by evenly distributing the cost of heating and/or cooling their home throughout the year. Rather than paying low bills in the summer and very high bills in the colder months, these programs keeps customers' monthly bills predictable. For more information about budget billing, call Energy West at (406) 791-7510, or NorthWestern Energy at (888) 467-2669. The Montana-Dakota Utilities (MDU) program is called "balanced billing," and they can be reached at (800) 638-3278.
CONSERVATION CAN REDUCE YOUR TAX LIABILITY
The State of Montana offers three home energy-related tax credits for each tax payer. For more information, call the Montana Department of Revenue at 1.866.859.2254 or click on their "Energy Related Tax Relief" information page at: https://revenue.mt.gov/.
The Energy Conservation Installation Credit is a tax credit applied against a taxpayer's income tax liability. Montana residents can claim the credit for energy conservation investments made to a home or other building. To qualify for this credit, each taxpayer will have to show that the investment will reduce the waste or dissipation of energy or reduce the amount of energy required to accomplish a given amount of work.
The Geothermal Systems Credit is also a tax credit applied against a taxpayer's income tax liability. Montana residents who complete the installation of a geothermal system in their home can claim the credit. A geothermal system is a system that transfers energy either from the ground, by way of a closed loop, or from ground water, by way of an open loop, for the purpose of heating or cooling a residential building.
This credit is a nonrefundable carryover credit in which you can carry forward any unused portion for seven succeeding years.
The Alternative Energy Systems Credit is a tax credit against income tax liability for the cost of purchasing and installing an energy system in a Montana resident's home that uses (1) a recognized nonfossil form of energy such as, but not limited to, solar energy, wind energy, solid waste, and organic waste or (2) a low emission wood or biomass combustion device such as a pellet or wood stove. The credit cannot exceed $500. Any unused balance of the credit can be carried forward and applied to future income tax liabilities for a period of four succeeding tax years.
Federal taxpayers may be entitled to tax credits for making certain energy efficient improvements in their home. For more detailed information, click on the Internal Revenue Service page at: http://www.irs.gov .
YOUR UTILITY MAY BE ABLE TO HELP
Energy West Customers: ewst.com or call 1-406-791-7500 or 800-570-5688.
MDU Customers: www.montana-dakota.com or call 1-800-638-3278
NorthWestern Energy Customers: www.nobendrthwesternenergy.com or call 1-888-467-2669.
Electric Cooperative Customers should contact their Cooperative directly about their conservation programs. A List of Co-Op Contacts can be found on the Montana Electrical Cooperatives' Association (MECA) website at: http://www.montanaco-ops.com/content/member-co-ops . MECA can also be reached by calling 1-406-761-8333.