Pinocci Tours High-Efficiency Power Line Installation
New power lines increase capacity and reduce the risk of wildfire.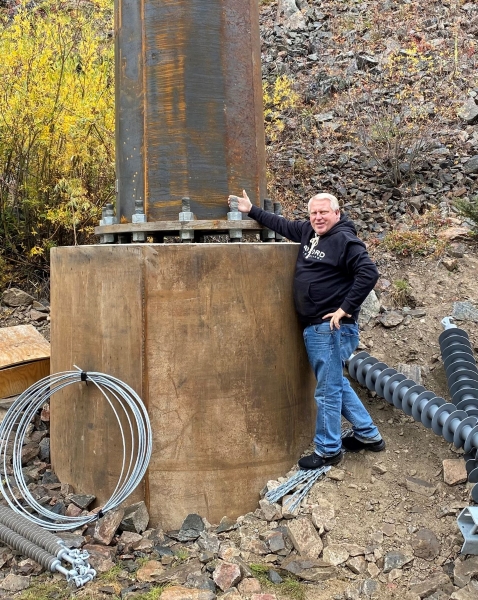 MONARCH, Montana — NorthWestern Energy's 105-mile, 100 kv transmission line from Great Falls to Two Dot is more efficient and reliable with the final segment of a rebuild nearing completion.
Montana Public Service Commissioner Randy Pinocci (R-Sun River) recently toured the project near Monarch. Pinocci represents PSC District 1, which spans from the north east corner of the state to Cascade County, where NorthWestern is working on the final segment of the project.
Built in 1925, some of the line and poles on the transmission line were near the end of their useful lives.
The final segment of the project is in the middle of the transmission line, 20 miles through heavily timbered areas near Monarch, Kings Hill, and the scenic Showdown Ski Area. This section of the line now includes steel poles and the transmission line was replaced with advanced, high-efficiency conductor.
The advanced transmission line conducts electricity more efficiently and can be operated safely at much higher temperatures, which results in a greater capacity on the line.
"This line is part of a complex system serving the central part of the state and tying our load centers together. Growth in the area and also significant wind generation that has interconnected to the system or requested interconnection contributes to the need for transmission upgrades," said NorthWestern Energy Vice President of Transmission Mike Cashell. "The rebuild was also an opportunity to incorporate wildfire mitigation work into the project, such as taller poles made of steel and removal of diseased and hazardous trees along the line right-of-way."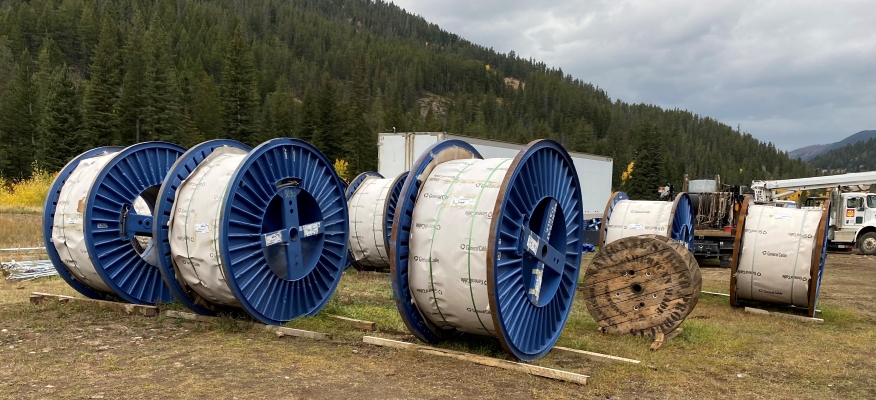 "It is exciting to see newer, high-efficiency power lines built in Montana," Pinocci said. "More efficient power lines work day and night, rain or shine, to deliver more energy to NorthWestern's customers across Montana, all while reducing carbon emissions."
Pinocci, who is a member of the National Association of Regulatory Commissioners' Committee on Electricity, said he appreciated the opportunity to see first-hand how NorthWestern is upgrading its transmission system. At Pinocci's request, the PSC has begun studying how new technology can improve efficiency and save money for Montanans.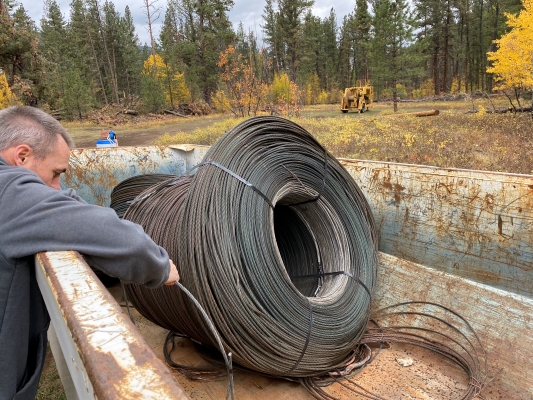 "Replacing old power lines with advanced, high-efficiency lines is the utility-scale equivalent of replacing an old lightbulb with a new, LED lightbulb—it's safer, more resilient, and more efficient," said Pinocci. "In some circumstances, switching to high-efficiency power line can cut line losses by a third, and with time, the upgrades can pay for themselves. Better efficiency also makes better use of base load power generation and reduces the need to purchase energy at peak market prices. I'm glad to see NorthWestern embracing the use of some of the best technology available to provide its customers with the service they rely on."
NorthWestern Energy is thankful for the opportunity to demonstrate the benefits of the project for our Montana customers with an on-site tour, said Cashell.
"We will continue to look for opportunities to use advanced conductors and steel structures on our system where the installations meet technical needs and also make economic sense," he said. If the entire, 105-mile line is upgraded, energy savings could be as much as $440,000 per year, depending on load and the price of energy.
The Commission regulates private investor-owned natural gas, electric, telephone, water, and sewer companies, certain motor carriers, and oversees natural gas pipeline safety and intrastate railroad safety. The Commission works to ensure that Montanans receive safe and reliable service from regulated public utilities while paying reasonable rates. For more information, visit psc.mt.gov or contact the Commission at 1-800-646-6150.  Follow the Commission at Twitter.com/@MT_PSC or visit Facebook.com/MontanaPSC.
###
---
Tags: